Sunset Kayak Tour. Enjoy a Private Guided Sunset Kayak Tour with Mike Devlin in Naples Florida.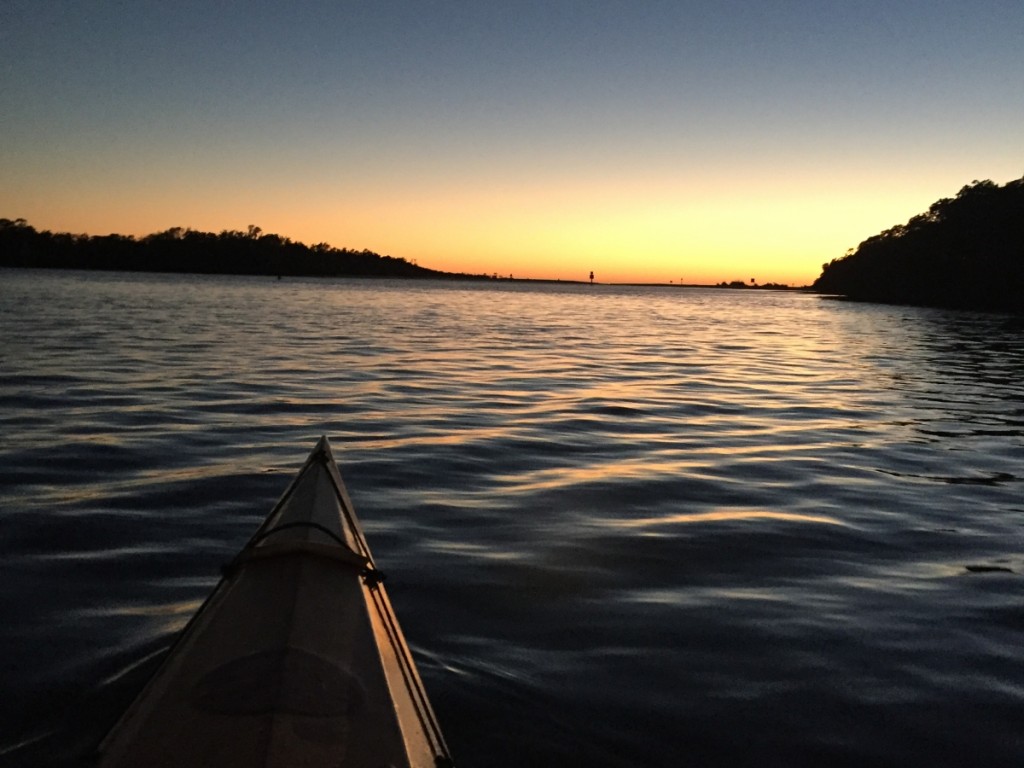 Private Sunset Tour
What can I say, it is JUST BEAUTIFUL The PARADISE COAST is a uncommonly UNIQUE–AMAZING–FUN–LEARNING EXPERIENCE !
Need I say say more?
$69.00 per person–taxes & gratuity not included
Children age 6 to 11 – $59– taxes and gratuities not included
Please arrive 2 hours before sunset– 2 to 2 1/2 hour Eco tour. If the times & tides line up we may take in an incredible sunset – bring your camera See our  Reviews
NO ALCOHOL – No coolers
Restrooms: At the launch/return site there are men's and women's indoor facilities cleaned everyday by Collier County crews. Half way through our  Florida kayak tour we will be able to stretch our legs and there is a permanent Eco friendly facility that is also cleaned daily by Collier County.
Our 2 1/2 hour truly unique FUN experience will begin from the Cochatchee River Park Launch site. We will paddle the wind and waves protected back waters of the tidal river to the Barefoot Beach Paddle Trail AND onward through Wiggins Pass to the beautiful sandy beach for a fun kayaking trip with a hint of adventure.
Our tour begins with brief kayak instructions, and we  paddle at a leisurely pace where no man has ever set foot. First time and accomplished paddlers will be amazed of such an environment right in North Naples.  During the tour we explore real Florida in the mangrove forest; be on the lookout for Osprey Nests, Ibis, Egrets, Heron's, playful Dolphins, friendly manatees and the tiniest creatures first hand.  We will learn the importance of the mangrove to our environment and then poke out into Wiggins Pass and view the beautiful Gulf of Mexico from a kayak.
Join me for a day to remember ….
Paradise Coast Kayak Tours –Naples Florida's  Best Kayak Tours